Stephen Levi & Kathy Anderson




& CELEBRATE MUSIC MINISTRIES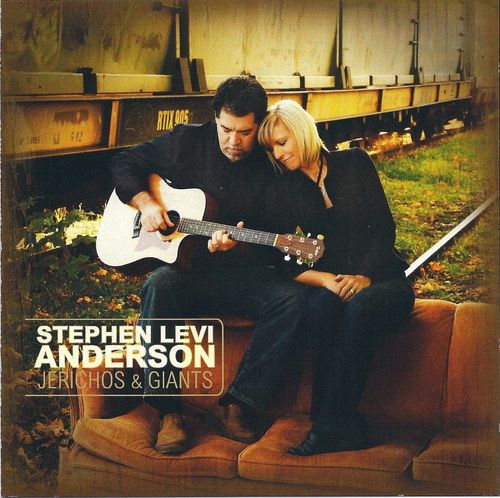 OUR VISION & MISSION:
Stephen Levi Anderson & Celebrate Music Ministries Inc. (an Oregon non-profit corporation), is called to serve our Lord Jesus Christ by, supporting, and equipping the local church through the gifts of music and the creative arts, restored, redeemed,& set apart for the praise and worship of The Lord Jesus Christ, our God & King
Our heart is to coach & mentor worship leaders and their teams while encouraging churches to remain on the edge of what God is doing in this generation.  It may often look different, feel different, and sound different than in past generations, but we must not let that keep us from moving on with God!  Exciting times are ahead, HALLELUJAH!!!!!
 
PSALM 8:2  
Out of the mouths of babes & infants You have ordained praise, because of your enemies, to silence the foe and the avenger!

Steve is a veteran worship leader, Christian musician, songwriter & teacher.  While in College he partnered with Ronnie Lee Diller, and joined the Christian band, Radiance.  After several years they left Radiance to form The Diller & Anderson Band, releasing three albums and traveling full time for several years, they continued until 1988.  Following the years with Diller & Anderson, Steve became a youth pastor, first serving at Hope Center Covenant Church, in the East S.F. Bay area of California.  In 1991 Steve and his family returned to Oregon and From 1991 until August of 2003 he served on the pastoral staff at Westside Church in Bend Oregon, first as senior High youth pastor then as the Church worship pastor until 2004!  
His passion is to see the creative arts restored to the church and redeemed for worship!!! 
Years of experience as a worship leader, teacher, church planter, and wife of a senior pastor has given Kathy a unique ministry perspective that she is anxious to share with the body of Christ.  Her heartfelt desire is to see the church rise up in holiness and purity as people passionately hunger for a greater revelation of the Father, Jesus, and the Holy Spirit.  Her love for Jesus and the church are obvious in her worship leading and teaching.

After Steve & Kathy both experienced the loss of their original spouses to early deaths, the Lord brought them together & today they have been married since 2002! They both stand amazed at the way the Lord has led them from tragedy to triumph in their individual lives and how He continues to be their source of strength and hope as they now run the race of faith together!
Steve & Kathy's 2018
700 CLUB appearance