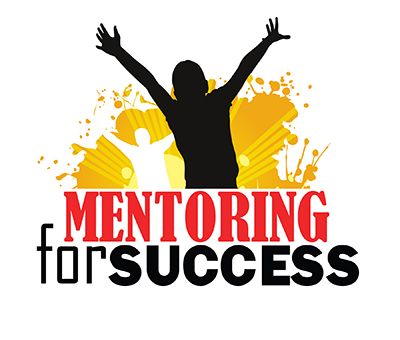 WORSHIP LEADERS... Get a Mentor!!!
 (By Marty  McCall)
What's the Big Deal About Worship Leading? 
Leading worship is a joy and a privilege. Period. But within a church community, it's also a position with lots of moving parts. It can get complicated. 
For starters, to be a church worship leader is to be a singer, musician, arranger, band director, event planner, scheduling genius, walking song library, tech and leadership liaison, rehearsal manager, organizer, producer, stage hand, peacemaker, encourager, confronter, comforter, budget manager, administrator, employee and boss. Whew! Is that the job you thought it was? 
And there's the spiritual side. It's unlikely (thankfully) that you've chosen this path unless you're a sold-out, committed follower of Jesus and everything that implies in your life and character. That's a given. But as a worship leader, consistent, private and public integrity are especially essential for you (no, you don't have to be perfect) because, besides your pastor, you may be the staff member most visible to your congregation. Oh, and it's also your responsibility to listen to and hear God to discover and carry out His intentions for your worship team and congregation in coordination with your pastor and leadership as well as interceding for your team and the services. 
So worship leading … no big deal, right? – ha! 
Strengths and Weaknesses 
It seems most worship leaders are drawn (and called) to this field primarily because they're good musicians and love God. That's a great entrance, but you obviously need other skills. One area that seems particularly challenging for many is working with, caring for, and leading people. I've observed worship leaders who get the worship done, and done well, but shy away from some of the relational aspects of team-nurturing. It can be a slow-learn, requiring a certain type of growing up over time. It takes making mistakes, correcting them and learning from them. 
Of course, you enjoy the pleasure of worshiping together, but as the leader, you're also required to navigate your team through the challenging situations which come along such as group discord, negative input from congregants, personnel changes in your team or church leadership, musical disagreements, seasons of personal discouragement, enemy attacks or any number of potential church and life difficulties. 
Some leaders may handle the relational and pastoral aspects of their job with ease but struggle with other essential skills such as musical growth or administration. No matter your strengths and weaknesses, it's natural to want to avoid the uncomfortable parts. But a truly effective worship leader can't get away with that. The job requires you to lead well in all areas – week after week after week. 
You're Probably Gonna Need Some Help 
There's no quick shortcut to becoming a great worship leader and you can't receive experience through osmosis. But you can work smarter. An excellent way to get a handle on the most important aspects of your job is to get counsel from someone more experienced than you – someone who's done it all and done it well. That's the definition of mentoring, or "coaching" as many call it. 
No matter how many great "Top Ten Tips for Worship Leading" you find online (and they are very helpful), there's no substitute for a personal mentor. It may be inconvenient for a busy worship leader to find a worship "elder," but it's a wise choice, following the Biblical tradition of teacher and student. And in the long run, working with mentors can accelerate the maturing process and minimize time consuming detours. 
If you find yourself being resistant to the idea of having a mentor or allowing someone to speak into your life, before you dismiss the idea, search your heart and ask God to show you why you feel that way. Don't let fear, busyness or the enemy prevent you from the very thing that might catapult you forward in God's plan for your life. 
Where Do I Start? 
First of all, realize that while the idea of having one life-long, wise, Yoda-type mentor might seem appealing, that's not a likely or even desirable scenario. Realistically, you'll work with someone for a limited season and you may work with several different people over time. Each mentor has unique gifts and perspectives to offer and you'll have a variety of challenges within the seasons of your career. 
For one-on-one coaching, choose a mentor of your own gender, not only for the obvious pastoral wisdom and safety in that choice, but because men and women process life differently. However, a coed format for group coaching or workshops is a great option for getting a wider view of the issues of concern to all worship leaders. 
How Do I Find A Mentor? 
Like everything else, start by asking God to provide the person you need. Let Him lead you. Expect an answer. Look around your own Christian neighborhood: your own church or other area churches, your Bible study group or worship leader groups, etc. Talk to experienced worship leaders you find there. 
If you can find someone locally, that's great. If not, as you know, online worship training has exploded, giving you access to great, varied, specific and comprehensive teaching. Some may offer one-on-one coaching or worship leader events or courses with opportunities for individual attention. Join social media groups for worship leaders where you'll find community and possibly a suggestion for a mentor. 
Reach out to those with the experience you need and with whom you connect. Look for a mentor who cares about you as a person, worship leader and musician to walk with you through the process of learning how to be an authentic, effective worship leader within the roller-coaster-merry-go-round-ferris-wheel ride of service-driven church work. 
How Does Mentoring Work? 
Mentoring can be formal, similar to a counseling session, or as informal as meeting for coffee. It can be in person, by Skype, web or phone – anything that works. You may have a short term, time sensitive issue you need to talk about or you may have broader questions about yourself, your faith, your work or future. A mentor or coach may be a volunteer or some may charge fees for their services. 
Whether paid or volunteer, when you find a good fit, it's important to establish mutually respectful guidelines, taking into account overall expectations, topic agendas, session length and the intended duration of the coaching relationship. You'll want to determine location(s) for meeting, general availability,  a method for cancelling or rescheduling and various procedural or personal boundaries. 
While paid coaches may provide a contractual agreement which will spell out their policies on these issues, a volunteer mentor may not. A simple, honest conversation at the beginning of your relationship will make you and your mentor more comfortable and avoid unpleasant or time-stealing problems as you go along. 
Passing it On 
Of course, the Holy Spirit is our number one teacher and counselor. But it's also the Holy Spirit's nature and God's design to empower His people to teach, to lead and encourage. We're hard-wired to learn from each other. And as you learn and grow, remember – you're always a few steps ahead of someone on this path. So the final, full-circle word: get a mentor and then…become a mentor. It works.